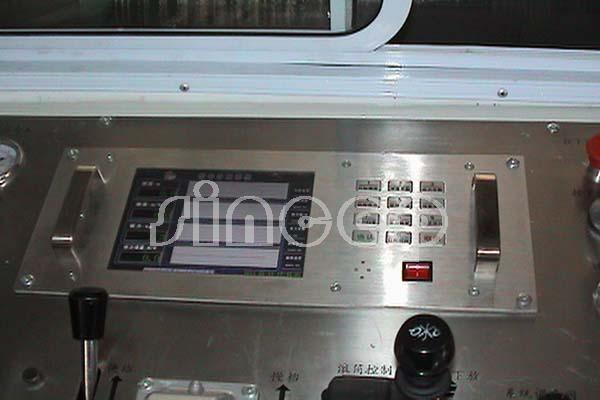 1.Product's feature
Measuring system is a special equipment forlogging, it is widely used in oil, gas logging, perforating. Mainly composed oftwo parts by Martin Decker and intelligent winch panel.
SP- II Martin Decker compared with otherMartin Decker, can simultaneously measure the depth and cable tension. Thedepth measuring wheel designed by double horizontal line measurement, thetension by the tension wheel and the horizontal guide wheel forming thehorizontal component of stable angle. Two parts work independently to ensurethe measurement accuracy and stability.
SP-II absorbing CM-3 (A)and SP-I type'sadvantages and combining the existing demand, use a 8 inch LCD display,increase the progress curve description, data storage, query and other functions(black box). It has high measurement accuracy, high starting speed, wide rangeof power supply, characteristics low power consumption to suit for various oiland gas logging perforating operation.
2.Parameter setting value:
Target depth:6000.00;
Depth coefficient(Pulse count / meter) :1000.00;
coefficient of tension:1.00;
Ultimate tension:6000.00;
max speed:8000.00。
Depth, pulse number / meter, tensioncoefficient, limit tension, limit speed, etc. data are stored after power down,and the data is displayed when the power is switched on next time
3.Environment
Work temperature:-30℃—— +70℃
Store temperature:-40℃—— +70℃
Humidity:>80%
Vibration resistance: three class highway, speed per60km/h, distance 100km bumpy